Posts Tagged 'white smoke'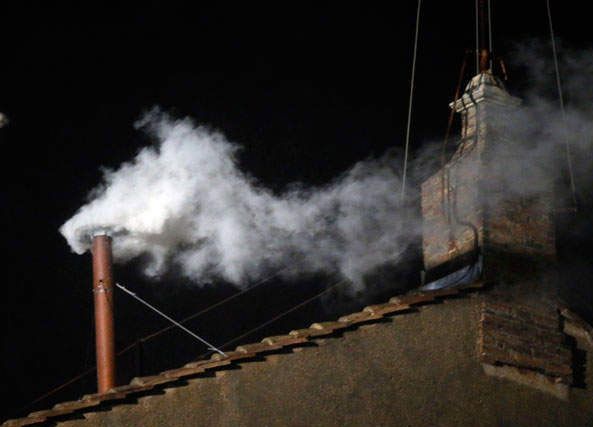 "I announce to you a great joy: We have a Pope!" That is what the Latin words above mean. 30 minutes ago, this is what poured forth from a chimney on the roof of the Sistine Chapel in The Vatican. We have been without a Pope for a couple of weeks now, ever since Pope Benedict XVI stepped down. We are now waiting for the announcement.
Its official. Cardinal Jorge Bergoglio, a Jesuit, has been elected by his peers as the new Pope, becoming the first pontiff from the Americas…Argentina to be more exact. He has chosen to be known as Pope Francis I. Viva el Papa!